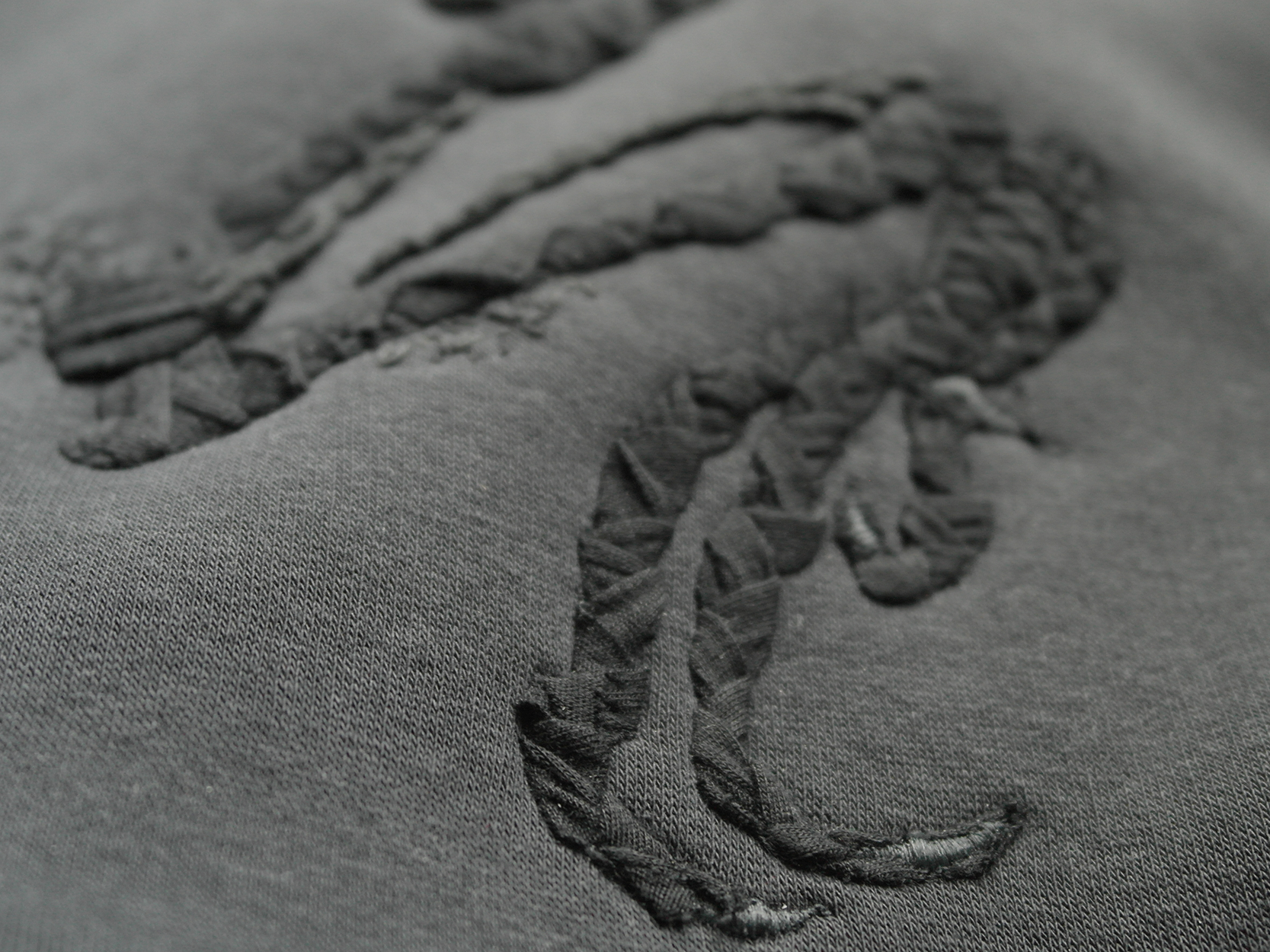 TECHNICS_ hand-governed machine-stitching + hand embroidery
YARN_Madeira Frosted Matt 7800 + DMC 310
FABRICS_discarded heavy-weight jersey for base + lightweight jersey strips


When most other jersey edges roll upafter cutting, the strips cut from this cloth remained relatively flat, which together with the subtle shine made them very suitable for the fold-overtechnique.
To give the ribs an encrusted look, hand-made top stitches were added. Rows of raised stitches were deployed to accentuate the differences in relief and areas of tiny V-stitches, tightly pulled, were applied to locally merge the design with the base. The V-stitches, made of one strand of DMC 310, were complemented by somestitches made of frosted matt to further add to the subtle nuances in shine and shade.

The inspiration was drawn from fossils of bones and plants,
from the collection of the Teylers Museum.